Our Gold Sponsors help to make Spectrum
the most essential financial services conference of 2022.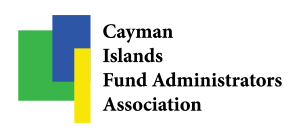 Who are we?
The Cayman Islands Fund Administrators Association (CIFAA) represents fund administrators with a presence in the Cayman Islands.
What do we do?
We work closely with the Cayman Islands Government, our regulator, the Cayman Islands Monetary Authority (CIMA), and all other fund industry stakeholders both locally and abroad to promote the interests of members. Our Board has diverse representatives ranging from the largest global administrators to domestic focused administrators, with deep experience in all aspects of fund administration.

Who are we?
Working in partnership with the Cayman Islands Government and Financial Services Industry, Cayman Finance is a not-for-profit organization whose purpose is to support and campaign for the continued growth of the industry.
What we do?
Made up of more than 75 member firms and associations, Cayman Finance promotes, educates and advocates to safeguard the industries fundamental principles of transparency and integrity, ensure the jurisdiction continues to thrive and is recognized globally as a leading tax-neutral centre.