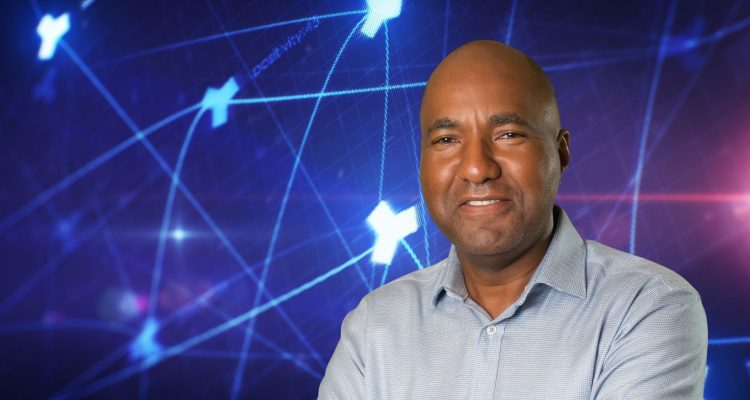 These days, it seems like Paul Byles' name is tip of tongue in every business discussion that includes the terms "change" and "innovation" — and quite understandably so. As an economist and finance professional, he has certainly stepped up to the plate, harnessing his quarter of a century of leadership in Cayman's rapidly evolving "most important" sector at a time when financial services has been asked to do the majority of the heavy lifting on behalf of Cayman's economy.
Byles and other industry professionals have witnessed the local financial services sector change shape over the past year. It seemed only natural, given his familiarity with the subject matter and in keeping with his other game changing pursuits, that the Director of FTS would seize this critical moment in Cayman's history to bring the country's financial services leaders to the drawing board.
And he wasted no time in execution.
On July 22, an incomparable spectrum of Cayman's financial services heavy weights will congregate at the Kimpton Seafire Resort in a series of no-holds barred discussions on the medium-term future of the industry.
Byles himself will moderate an interactive panel discussion on global initiatives and the financial services industry assessment, where he will dish out the tough questions to panelists: Yolanda Banks McCoy, Director, Highwater, David Conen, Partner, KPMG, Sandra Edun-Watler, President, Cayman Islands Compliance Association and Jude Scott, CEO, Cayman Finance.
They will join other industry titans such as Premier, Wayne Panton, Minister of Financial Services and Commerce, Andre Ebanks, Ingrid Pierce, Global Managing Partner, Walkers, Colm O'Driscoll, Board Member, Cayman Islands Bankers Association, Cindy Scotland, Managing Director, Cayman Islands Monetary Authority, Giorgio Subiotto, Partner, Ogier, and many others, in the day-long event.
Loop Content Manager, Daphne Ewing-Chow, caught up with the founder of Spectrum, the new groundbreaking annual event that promises to fearlessly take on the most important issues surrounding Cayman's financial services industry.
Daphne Ewing-Chow: Paul, please clarify for us, what's the purpose of Spectrum?
Paul Byles: The idea is to create a forum that can be utilized in a variety of ways to support the financial services industry. The event is a collaboration with the Ministry of Financial Services and will enable high level strategic discussions to take place while offering some key updates and answering some important questions for the sector.
Daphne Ewing-Chow: How did you conceptualize the event? What was your thought process?
Paul Byles: To be honest I've spent my entire career in the financial services industry so it was second nature. The last 15 years of my career has been in governance, risk management and economics. I've always participated in events and forums where strategic discussions are taking place and, as an economist, that's a space where I tend to be very comfortable and where we all need to be now more than ever. It has always been natural for me to want to see more strategic level discussions, planning and more importantly– action. Spectrum felt like the best way to do that, so here we are!
Daphne Ewing-Chow: Is Spectrum a new company or business then?
Paul Byles: No it's not a new company; my focus on risk management and economic consulting remains the same. I would describe Spectrum more as a new initiative with a strong purpose and I'm looking forward to working with the industry in different ways.
Daphne Ewing-Chow: Do you see this new initiative expanding into other areas?
Paul Byles: For sure. It's designed to cut across industry sectors, across borders and through a wide range of policy issues and promotional purposes. With Spectrum we can bring markets to the Cayman Islands or take the Cayman Islands to other markets.
Daphne Ewing-Chow: What has the industry response been like since Spectrum was announced?
Paul Byles: It has been amazing. I think since COVID we haven't truly had an opportunity to come together as a sector. So the timing has worked very well. Firms in the industry have been really appreciative of the idea and many are sending their senior management to this year's inaugural event. There are over 200 persons registered to date so I would say the general response has been excellent.Some of my overseas-based financial services clients would have also loved to attend, and we look forward to welcoming them next year once our borders have been reopened.
Daphne Ewing-Chow: The 'look' of Spectrum and the theme 'shaping financial services' feels very new and different. Was that intentional?
Paul Byles: Yes, for sure. I met with the team at Tower Marketing and described my vision for the event, and we eventually landed on a truly innovative brand representation, which was exactly what I wanted to achieve.
Daphne Ewing-Chow: You speak about taking the Cayman Islands to other markets. Any immediate plans for Spectrum?
Paul Byles: I would love to do something in New York or London that brings some of Cayman's existing and potential clients together in the near future, but for now, I'm really looking forward to a truly successful inaugural event!